Once a coastal town and port with river access inland, the Domesday Book of 1086 describes Appledore as having a church and six fisheries. Today the population of Appledore and Appledore Heath is in the region of 800. Farming is the principle activity of the surrounding area, but the residents of the village work across a broad spectrum of professions from agriculture to engineering, financial services, the arts and service industries. The village is also home to one of the most highly regarded vineyards in England.
One of the villages greatest assets is the Recreation Ground which is maintained to a high standard for sport, recreational and leisure use. The main recreational facilities are the splendid land drained full size football pitch, a hard surface tennis court and 5-a-side football area forming the newly renovated Multi-Use Games Area. There is also a Pavilion and a very popular play area for children.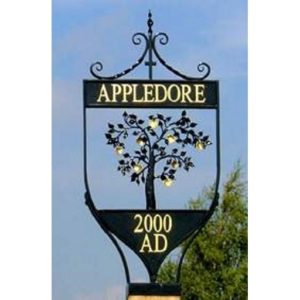 ---
Appledore Recreation Ground Facilities
The Appledore Recreation Ground management committee welcomes anybody who would like to enjoy our facilities, either from the Appledore Parish or further afield. We are able to hire out the ground and pavilion so if you would like to hold a particular event on the Recreation Ground please contact us with the details.